Silver City MainStreet and Arts and Cultural District is an accredited New Mexico MainStreet program committed to working with our community to foster economic development in our historic downtown. We do this through collaboration and promotion of downtown events, improvements to and preservation of our historic district, creative place-making, encouraging the creative economy, and the development of new and creative uses for downtown buildings. We are proud of our downtown historic district, and encourage you to stroll about the eclectic businesses and interesting architecture.
Contact
Silver City MainStreet
201 N. Hudson St.
PO Box 4068
Silver City, NM 88062
575-534-1700
scmsinfo@silvercitymainstreet.com
Our Vision
Silver City MainStreet is a highly visible, respected, credible community economic development program that is recognized for its ability to bring economic vitality and growth to Silver City's downtown while preserving and enhancing local culture and historic resources.
Our Mission
To encourage a vibrant, historic downtown Silver City that is recognized as the heart of our diverse community.
News from Silver City MainStreet Project
Silver City MainStreet Project publishes a newsletter so that the community can stay up-to-date on what is happening downtown.
Archived issues are available here →
Board of Directors
Officers
Todd Shelby, President
Cissy McAndrew, Vice President
Marcia Stout, Secretary Carmon Steven, Treasurer
Directors
Bryan Hyde, Evangeline Zamora, Phyllis McQuaide, Joseph Kennedy, Cathleen Norman, and AJ Tow
Executive Director
Sharla Lefkowitz-Oberg
Administrative Assistant
Cindy "Renee" Provencio
Silver City MainStreet is one of the oldest continuously operated and most successful programs in the state. Click here to see our 2021 Annual Report of Projects and Programs
Silver City MainStreet won the 2011 Great American MainStreet Award, a national award given to only three MainStreet programs each year. Silver City MainStreet is the only New Mexico MainStreet to win this award!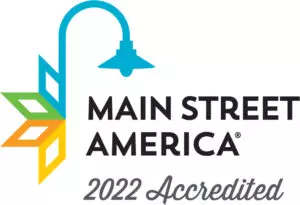 As a Main Street America™ Accredited program, Silver City MainStreet Project is a recognized leading program among the national network of more than 1,200 neighborhoods and communities who share both a commitment to creating high-quality places and to building stronger communities through preservation-based economic development.
All Main Street America™ Accredited programs meet a set of National Accreditation Standards of Performance as outlined by Main Street America.
---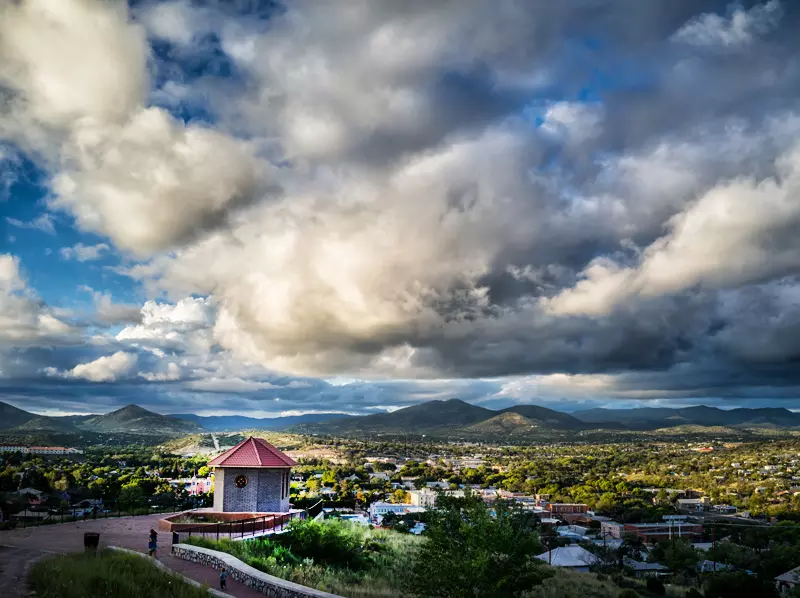 Silver City MainStreet
SCMS is an accredited New Mexico MainStreet program committed to working with our community to revitalize the economy in our historic downtown.
We do this through:
Collaboration and promotion of downtown events
Improvements to and preservation of our historic district
Development of new and creative uses for downtown buildings
Since 1985, Silver City MainStreet has completed numerous projects to improve the economic vitality of downtown Silver City.
MainStreet is a successful and active player in the economic vitality of our community. Downtown Silver City currently has more than 145 businesses bringing needed tax revenue to our town.
With Help From Volunteers
We thrive from participation of our business partners, support from the community and volunteers who take an active role. Call 575-534-1700 or email with our online form to find out how you can become a Silver City MainStreet volunteer. For every three hours of volunteer service, you will receive a punch-card for free movies at The Silco Theater!
Some of these projects include:
New Sidewalks in the districts
Big Ditch Park Improvements
Big Ditch Park Interpretive signage
Downtown street lights
The Silco Theater restoration
Façade improvements throughout 35 years
Median and streetscape improvements
Palace Hotel restoration
Visitor Center
Bridge over the Big Ditch Park
Downtown Gateway Arch
Benches and trash receptacles throughout downtown
Arts and Culture Designation
MainStreet Gift Certificate program
Lighted Christmas Parade
2011 Great American MainStreet Award
Main Street Plaza Completed in 2020

New Mexico MainStreet program, and how it works:
Since 1985, the New Mexico MainStreet Program has fostered economic development in local communities statewide. The New Mexico MainStreet program promotes a community-driven process that brings stakeholders from all sectors together, inviting them to be proactive participants in the revitalization process. Communities must work together to identify key strategies, known as Transformation Strategies, that provide a clear sense of priorities and direction for revitalization efforts. These strategies align with the four key areas MainStreets have used as a guiding framework for more than 35 years: Organization, Promotion, Design, and Economic Vitality.
Organization
Establishes and maintains a nonprofit corporation that works in partnership with the public and private sector to plan and implement a comprehensive downtown revitalization strategy.
Promotion
Positions the MainStreet district as the center of the community and the hub of economic activity.
Design
Supports a community's transformation by enhancing the physical elements of downtown while capitalizing on the unique historic assets that set the commercial district apart.
Economic Vitality
Leverages historic assets, harnessing economic assets, and creating a supportive business environment.