Silver City MainStreet Project, encouraging a vibrant historic downtown
33rd Annual Lighted Christmas Parade
Saturday, November 25, 2023
7 pm – 8 pm
Celebrate Small Business Saturday in Downtown Silver City!
Saturday, November 25
SILVER CITY, NM — Silver City MainStreet Project is excited to announce Small Business Saturday and Love Local on November 25. 33 local eateries and retail shops in Historic Downtown Silver City are participating with deals, discounts, and free drawings on Saturday, November 25. Small Business Saturday® is an annual holiday shopping tradition sponsored nationally by American Express as part of the Shop Small initiative.
The participating business and promotions for November 25 are: All My Mommas Junk,15 % off fabric; Animalia Studio,10% off any purchase, Avalon Books and Music, enter drawing to win a $25 gift certificate, drawing 11/25 @ 8 pm; Birdwell's Vintage Vibes, enter drawing for $50 gift card; Birdwell's Little Quail Boutique, 15% off; Dandelion Wish, make a wish & see what your discount is – up to 25% off; Diana Ingalls Leyba Studio & Gallery, select items on sale; Diane's Bakery & Deli, enter drawing for 9″ cake – redeemable 12/1/23 – 11/30/24; Forrest's Pizza, 10% off all pizza w/mention of Small Business Saturday; Gila Gallery, 20% off Robert Brown photos and misc. merch; Grant County Art Guild Gallery, The GCAG Gallery will have multiple drawings for FREE art; Javalina Coffee House, 10% off all items all day; JBR Smoothies N Juice Bar, $1 off all drinks & specialty drinks; Kneeling Nun Mercantile, 15% off everything; Kris' Unique Boutique, enter to win Christmas center piece drawings; Light Art Space, 10% off work by Light Art Space Artists; Made In Silver City, free gift with purchase; Morning Star, Rewards Members receive 20% off entire purchase; Mystic, 20% off books and tarot & oracle decks; Okeefes Bookshop, 10% off everything; Otter Chaos, free mini journal; Pink Store, 10% off select items; Power and Light Press, 10% off everything; Silco Theater, 20% off Silco 100th Anniversary Prints by Power and Light Press during 3 pm Matinee show; Silver City Food Co-op, enter to win $100 gift card w/any purchase of $10 or more; Silver City Gospel Mission, $5 bag of clothing sale; Silver City Museum, 15% discount; Silver City Trading Co., in store sales; Soul River Gallery, 20% off all metal items – includes yard art, chimes, and jewelry; SWAG Books and More, tons of Selected books for $2/bag; The Market Place, in store sales; The Union Army Store & More, 15% off everything; and Wild West Weaving, free one hour weaving classes.
The Voices of MainStreet
Creative & Cultural, Engage People, Rebuild Places, Support Entrepreneurs
Coalition of MainStreet Communities
Sharing our unique historic assets
Silver City MainStreet's many successful projects include Street Lights, Silver City Gateway Arch, Big Ditch Park development, numerous beautification projects, and restoration of the historic Silco Theater. Stories From Our Streets: Discover the Town That Was Built to Last, a downtown walking tour highlights the colorful history of our downtown. Tour booklets are available at the visitor center, downtown merchants, with an audio and written version available online.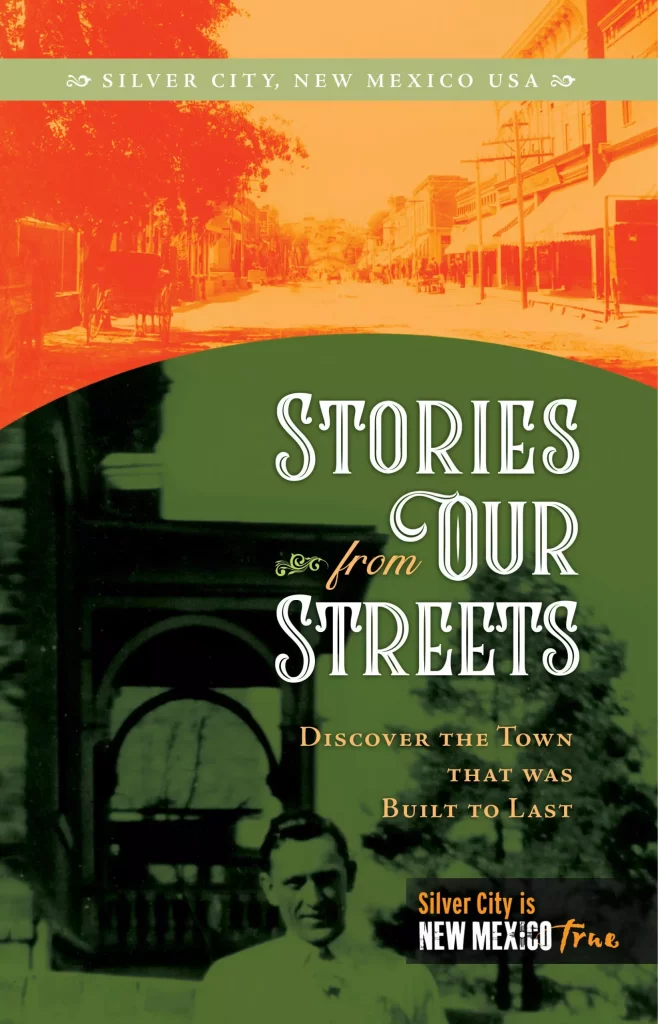 Discover the town that was "built to last" in an interpretive walking tour of historic buildings narrated by the people who have occupied them, past and present.
Main Street Plaza was completed in March 2020. This downtown festive space hosts a variety of public events, dances, and fun!
Learn about our Projects →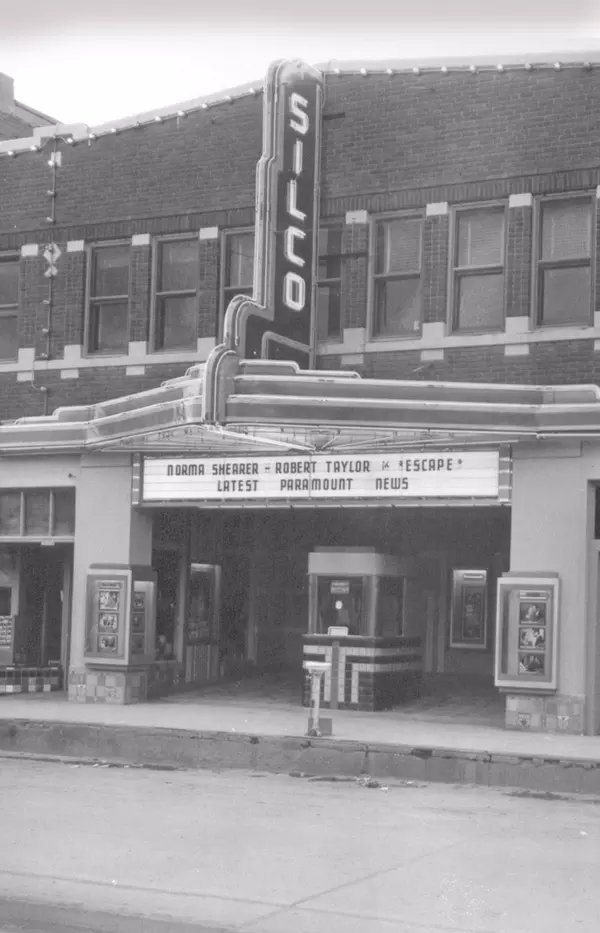 The Silco Theater is restored and we maintain the building. Please donate to become a Friend of the Silco for just $100 and receive a punch-card for 6 movies!
TheSilco.com →